In the modern world, insects are becoming increasingly used for human consumption and it was only a matter of time before this trend reached us. Although insect food is still quite taboo for most Europeans, there is no reason for this at all. There are a whole host of benefits hidden in eating insects, both nutritional, ecological and gustatory:
1)
A NUTRITIOUS ALTERNATIVE FULL OF PROTEIN
Insects are a complete source of protein - up to 70% of it - and a wide range of micronutrients. It boasts, for example, all 10 essential amino acids, vitamins (e.g. of the B group), prebiotics and many other substances crucial for the proper functioning of our bodies. Not just any food can boast this!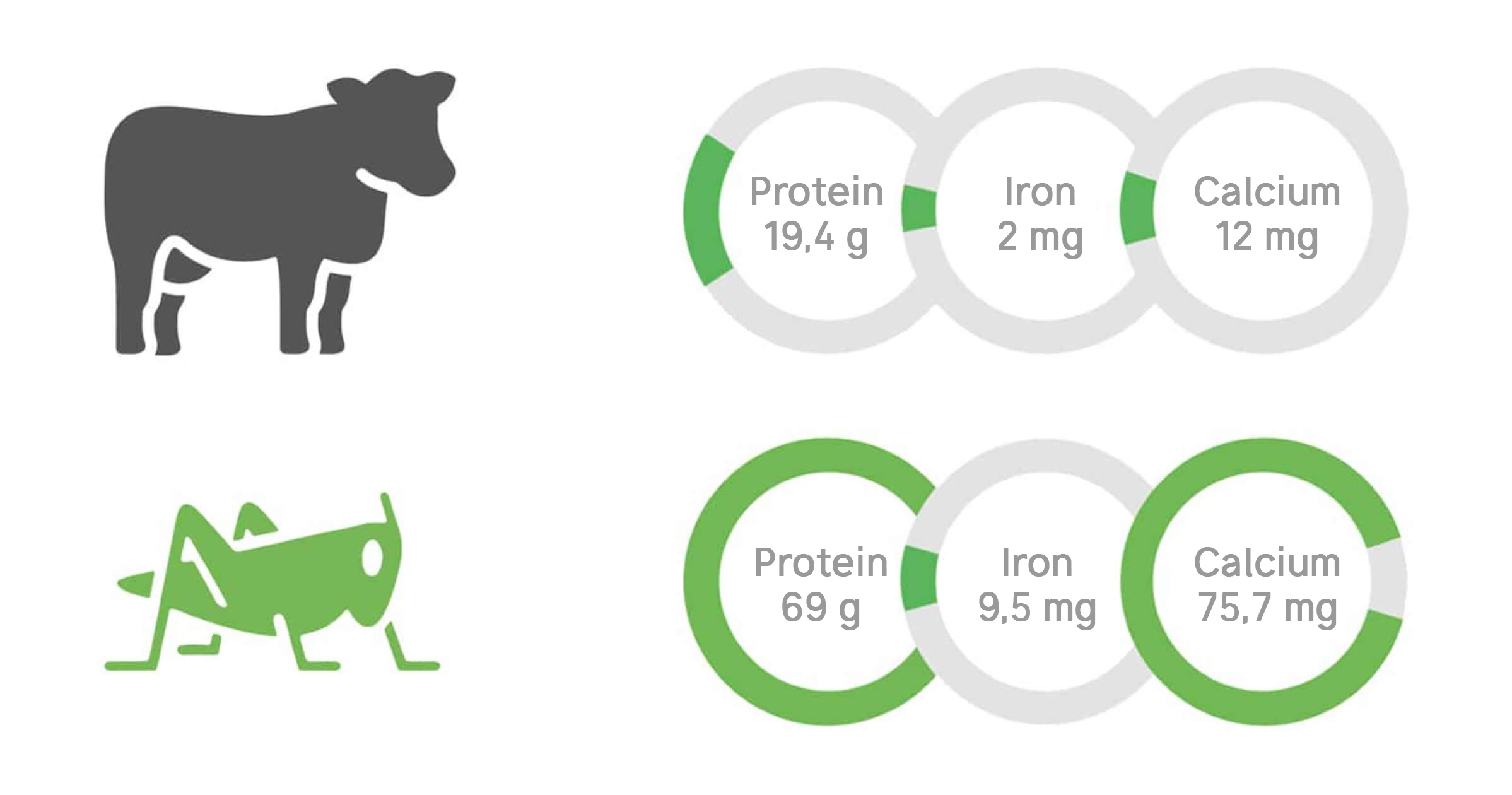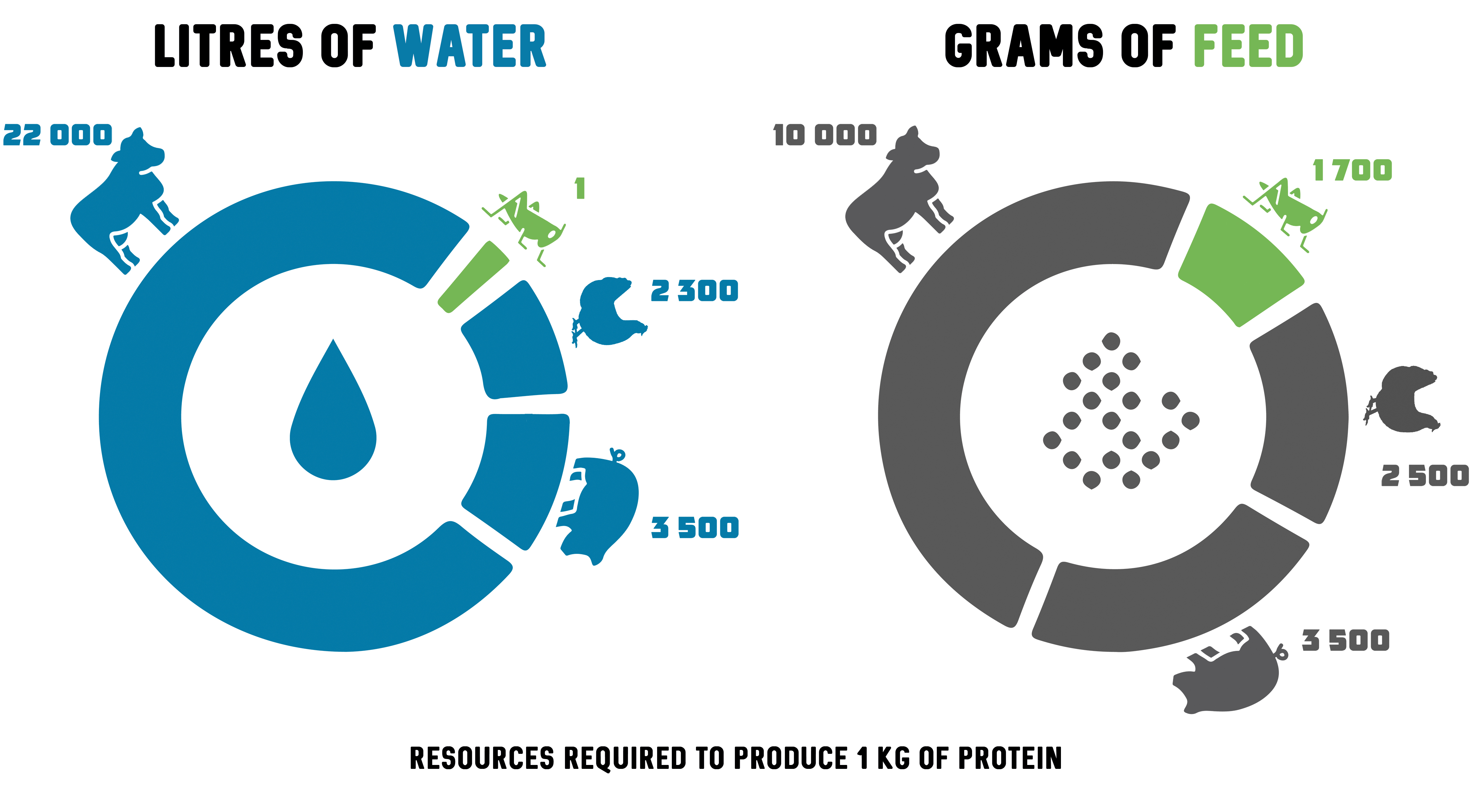 2)MORE EFFECTIVE PRODUCTION
To get the same amount of protein, insects need only a fraction of the water and feed compared to cows, pigs and other traditional livestock. Moreover, we can raise them in virtually any environment.
3) SAVES THE ENVIRONMENT
Raising traditional livestock can produce more emissions than all the cars in the world. In contrast, insect farming is a much greener and more efficient way to produce high-quality, nutritious food full of protein. Especially in this day and age, when every environmental improvement counts...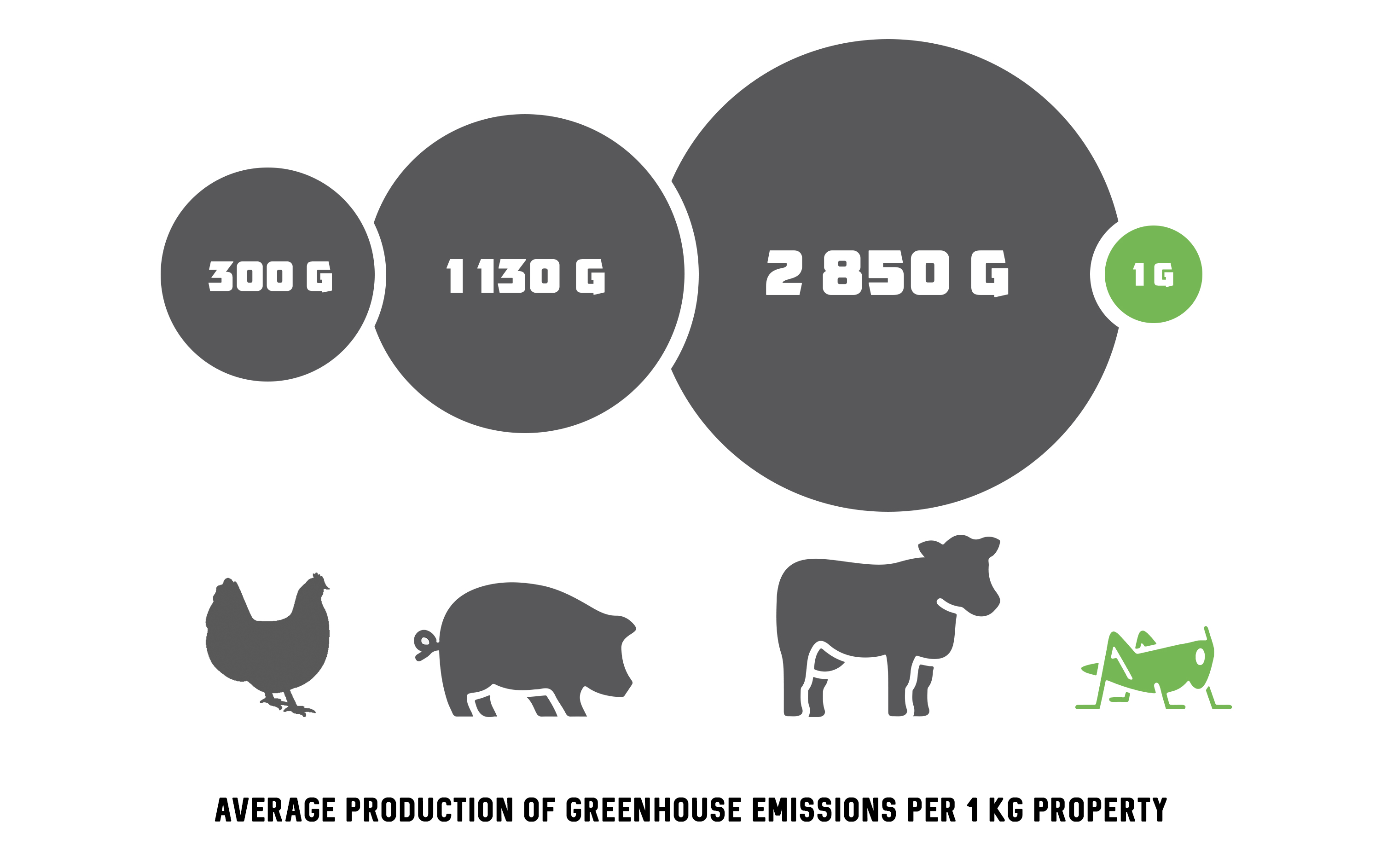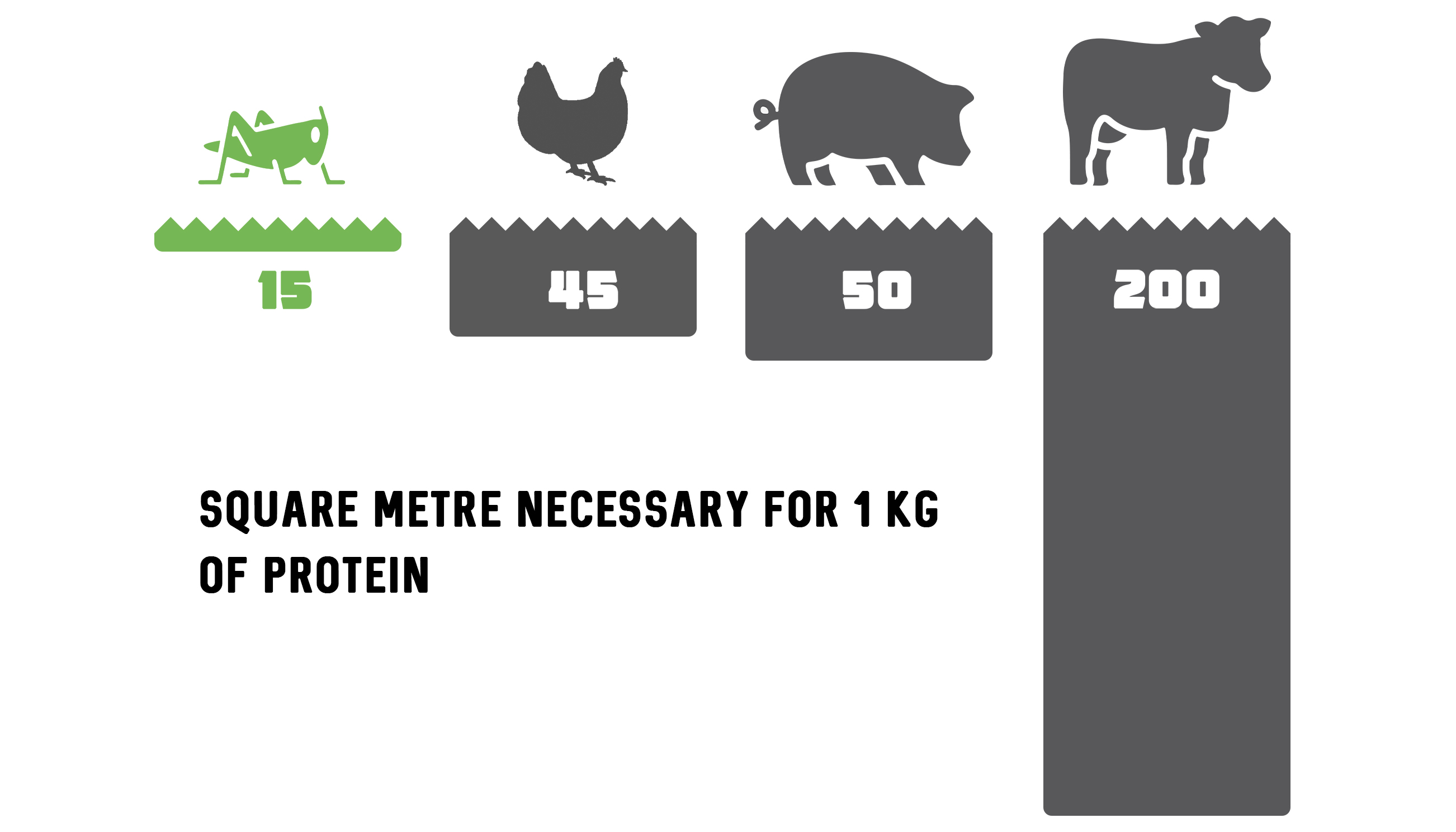 4) SPACE-SAVING BREEDING
It is quite unbelievable, but up to 70% of all the world's agricultural land is taken up by livestock farming. This cannot happen with insects, because of their size and the way they are raised. Insects are simply a much more economical alternative. Let's use the remaining space more efficiently!